LANSING, Mich. — State Sen. Rick Outman, R-Six Lakes, (right) and his son, Rep. Pat Outman, R-Six Lakes, (left) welcomed Bryan Griswold (center) of the Richard A. Handlon Correctional Facility to Lansing to honor the occasion of his retirement from the Michigan Department of Corrections.
The two lawmakers presented Griswold with a legislative tribute honoring his career with the department and wished him the best as he heads into this new chapter.
###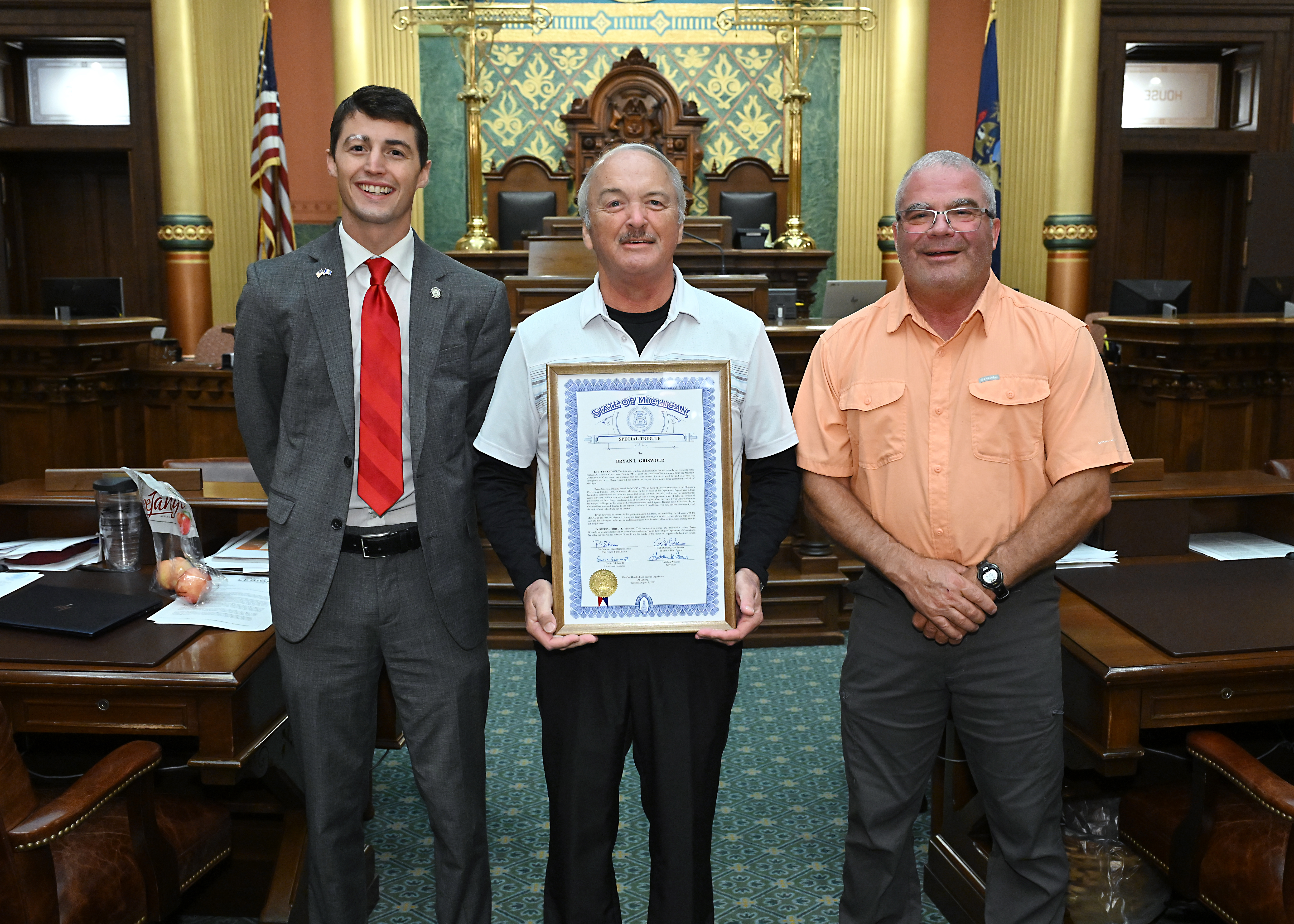 Editor's note: A print-quality photograph of the above image is available by clicking on the image or by visiting SenatorRickOutman.com. Click on "Photos" and under the "In the News" tab.